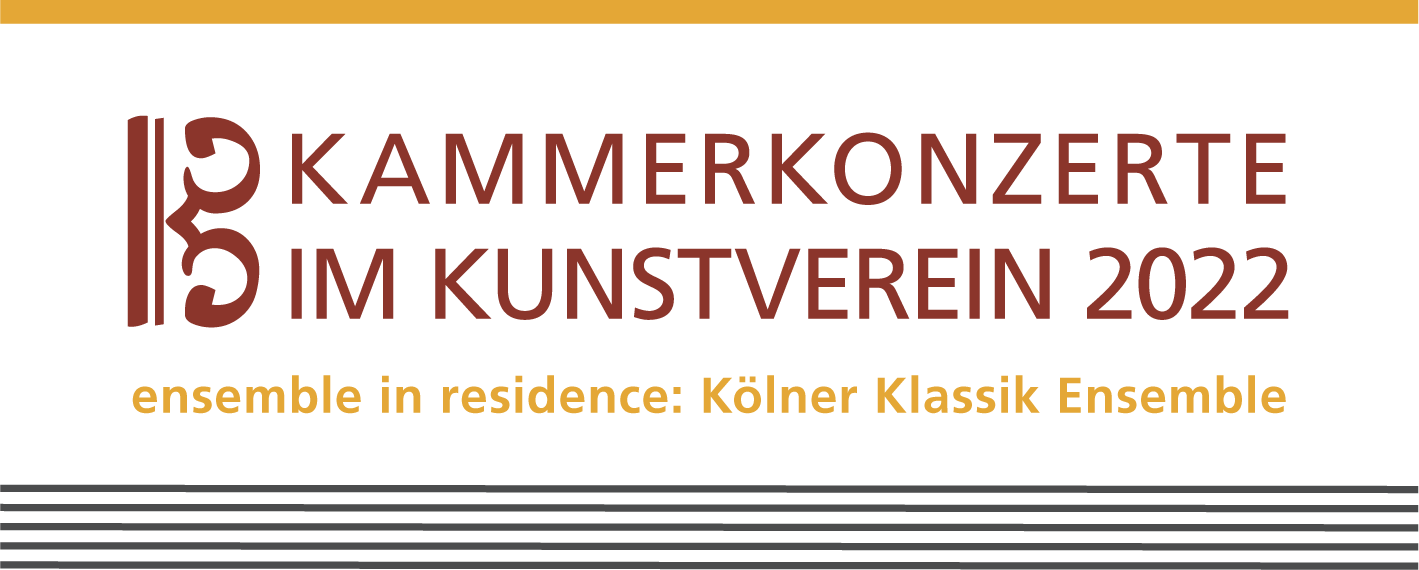 Hygiene information
Welcome to the chamber concerts at the Kunstverein! We look forward to welcoming you to our concerts. With the current Corona Protection Ordinance NRW of 3 April 2022, there are no longer any restrictions for the chamber concerts at the Kunstverein. The mask requirement has also been lifted.
Please also note in detail:
Please refrain from attending the concert if you do not feel well and have COVID 19 symptoms (cough, fever, cold, sore throat, general weakness, diarrhoea, smell or taste disorder).
There is no longer an obligation to wear a mask. We recommend that you wear a medical mouth and nose mask during your stay in the house.
Please keep a minimum distance of 1.5 metres from other guests when entering and on all paths in the house.
Admission begins half an hour before the concert starts. Please arrive early and not in the last 10 minutes in order to equalise the admission.
During the concert, the ventilation of the hall will continue on a low level and during the interval there will be further ventilation on a high level and with open windows.
We will do our best to avoid programme and line-up changes. However, due to the Corona pandemic, despite all our efforts, there may be changes to the programme or/and cast at short notice in individual cases and - in the event of a change in the infection situation - concert cancellations may also occur at short notice. We therefore recommend that you check www.kammerkonzerte.koeln shortly before your visit to find out about any changes to the concert programme or schedule.
Thank you for your understanding!