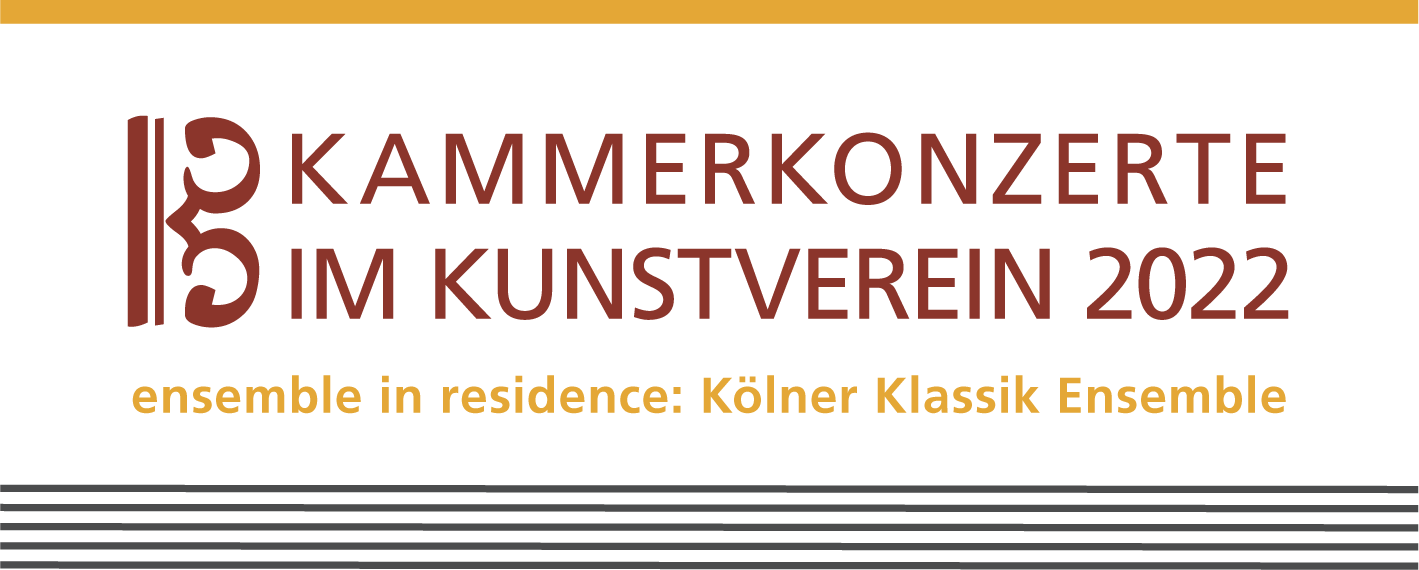 Hygiene information
Welcome to the chamber concerts at the Kunstverein! We look forward to welcoming you to our concerts. Please note that the current Corona Protection Ordinance of the State of NRW applies to us: admission can only be granted according to the 2G rules, and masks are compulsory throughout the building and in the seats.
Please also note in detail:
Persons with COVID-19 symptoms (cough, fever, cold, sore throat, general weakness, diarrhoea, smell or taste disorder) are not allowed to come to the concert.
Admission is only possible for immunised persons with proof of immunisation (2G).
Proof is: a vaccination certificate of the last required single vaccination with a vaccine recognised in Germany at least 14 days ago. A medical or official confirmation of a survived Corona disease (positive PCR test at least 28 days and no more than 6 months ago).
Children and adolescents up to and including the age of 15 years do not require proof of immunisation (2G). On admission, they must present a negative result of a PCR test carried out no more than 48 hours ago or a negative rapid antigen test carried out no more than 24 hours ago, certified in accordance with the Corona Test and Quarantine Ordinance.
Please present your proof of immunisation or your negative test certificate together with your ticket at the entrance. Please also carry an official identification document.
Please wear a medical mouth and nose mask throughout the building, including in your seat during the concert.
Please keep a minimum distance of 1.5 metres from other guests when entering and on all paths in the building.
We have significantly reduced the original seating capacity of the hall to ensure more space between the chairs. You have a free choice of seats and the box office is also open. However, due to limited seating, we strongly recommend purchasing tickets in advance.
Admission begins half an hour before the concert starts. Please come early and not in the last 10 minutes in order to equalise the admission.
During the concert, the hall will continue to be ventilated on a low level and during the interval there will be further ventilation on a high level with the windows open.
We will do our best to avoid programme and line-up changes. However, due to the Corona pandemic, despite all our efforts, there may be changes to the programme or/and cast at short notice in individual cases and - in the event of a change in the infection situation - concert cancellations may also occur at short notice. We therefore recommend that you check www.kammerkonzerte.koeln shortly before your visit to find out about any changes to the concert programme or schedule.
Thank you for your understanding!