Current program
We are looking forward to a great chamber music year 2022 with six outstanding, internationally established ensembles from NRW. Advance booking is open for all concerts and we recommend purchasing tickets early. You can find an archive with audio and video recordings of concerts that have already taken place in our review.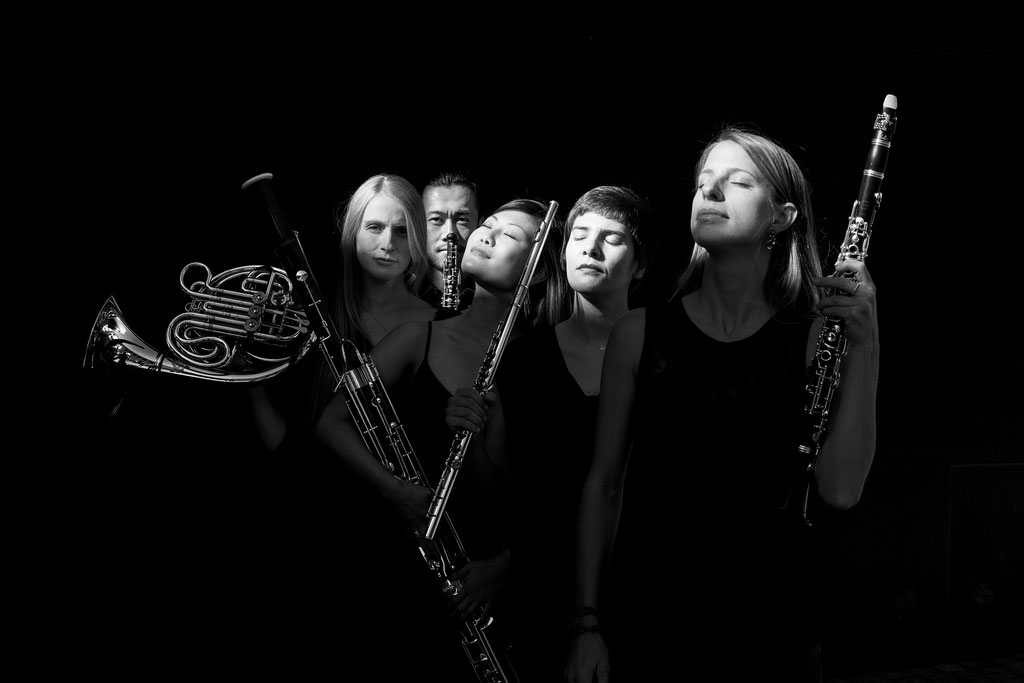 4. Chamber Concert 2022: Arundos Quintett
Tickets
2022-09-03 18:00
Kölnischer Kunstverein, Hahnenstraße 6, 50667 Köln
Beethoven, Schumann, Blomenkamp & Ligeti
The Arundos Quintett is a wind quintet based in North Rhine-Westphalia that delights its audiences again and again with new classic music programmes.
Founded during their studies at the Musikhochschule Köln, they have been a firmly established wind quintet since 2013 and convince with their joy of playing, rousing freshness and perfectly coordinated playing. The quintet presents an extraordinary programme with fantastic arrangements of works by Beethoven and Schumann as well as wonderful new and recent compositions by Blomenkamp and Ligeti.
Musicians:
Anna Saha, flute
Yoshihiko Shimo, oboe
Christine Stemmler, clarinette
Lisa Rogers, horn
Yuka Maehrle, basoon
Programme:
Ludwig van Beethoven
Oktett op. 103 (bearbeitet für Bläserquintett von Guido Schäfer)
1. Allegro
2. Andante
3. Menuetto
4. Presto
Robert Schumann
Kinderszenen, op. 15 (arranged by Hans Abrahamsen)
- interval -
Thomas Blomenkamp
Sept Desserts rythmiques (2006)
1. Sempre piano e leggiero
2. Calmo
3. Semplice e piano
4. Con fuoco
5. Con slancio
6. Calmo, ma con moto
7. Con delicatezza
#RepertoireNRW
György Ligeti
Sechs Bagatellen für Bläserquintett (1953)
1. Allegro con spirito
2. Rubato. Lamentoso
3. Allegro grazioso
4. Presto ruvido
5. Adagio. Mesto
6. Molto vivace. Capriccioso
Detailed information on the ensemble:
https://www.arundosquintett.com