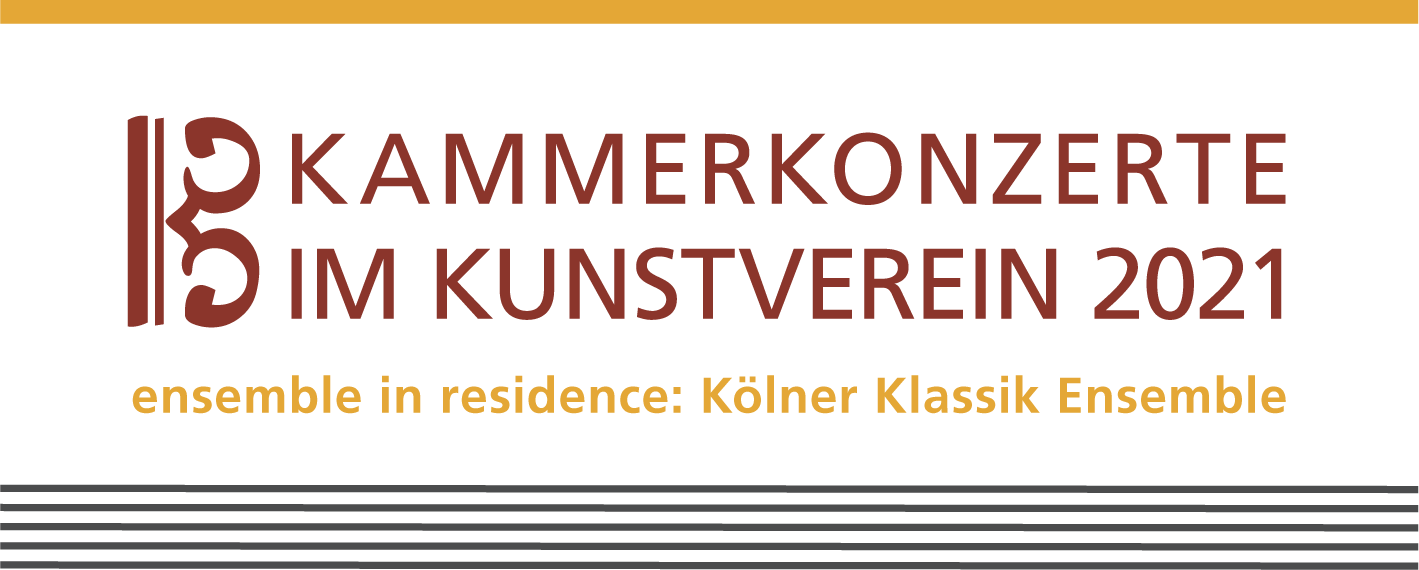 Admission & Address
Admission & advance sales:
Due to the current Corona restrictions, we are not yet offering advance sales via KölnTicket. Please contact us directly by email or subscribe to our newsletter if you want to be informed in advance whether our concerts can take place with an audience. We will write to all interested people personally by email and inform them about admission, ticket purchase and any test obligations.
If no audience is allowed to attend the concerts, the concerts will be recorded and published a few weeks later on the portal www.dringeblieben.de as a stream. We always announce all current changes directly on our website!
Prices:
19.50 euros including advance booking fee, reduced (schoolchildren, students, KölnPass holders) 12.00 euros including advance booking fee
Place:
Riphahn-Saal, Kölnischer Kunstverein
Hahnenstraße 6
50667 Cologne
Contact:
The chamber concerts at Kunstverein are organized by Kölner Klassik Ensemble e.V.
Artistic director: Tobias Kassung
Organizational management: Sabine Knappstein
Tel.: 0221-800 60 64-0
Mail: This email address is being protected from spambots. You need JavaScript enabled to view it.
Postal address::
Kölner Klassik Ensemble e.V.
Theodor-Heuss-Ring 12
50668 Köln