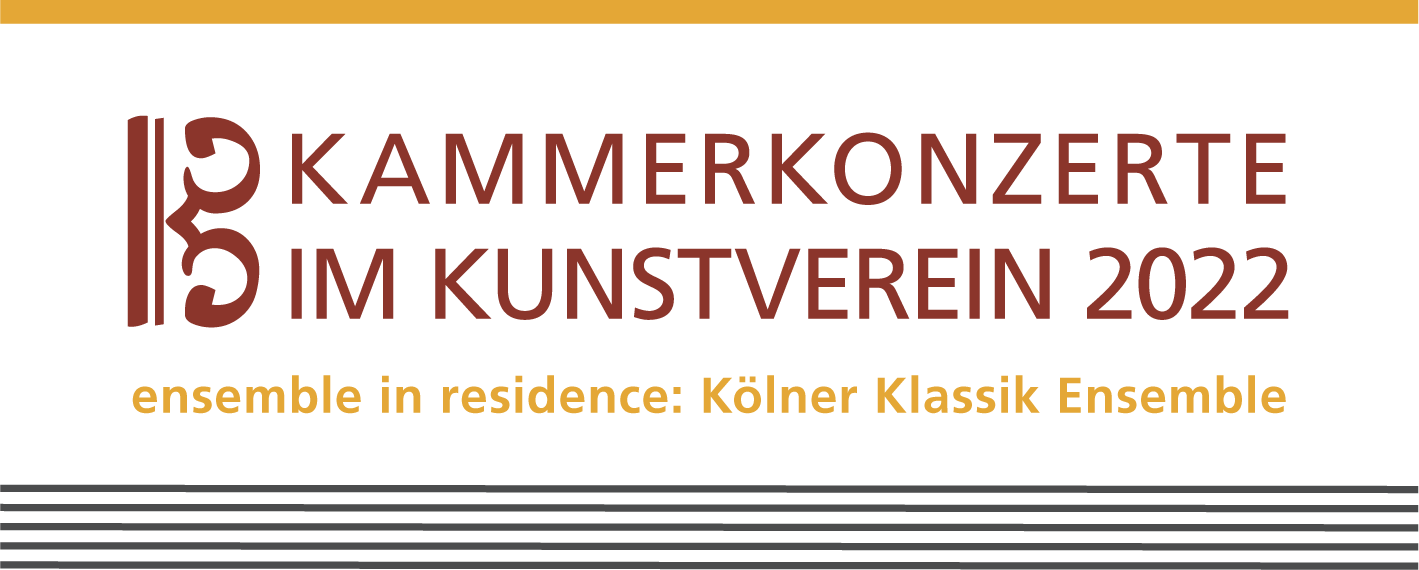 The new concert year starts on 5 February!
We are looking forward to a great new chamber music year 2022 with six outstanding, internationally established ensembles from NRW. The opening concert on 5 February 2022 will feature the Astor Trio with its highly virtuosic programme of Bach, Piazzolla & Saint-Saëns. On 2 April, the internationally acclaimed Morgenstern Trio will be our guests in the Riphahn Hall, and before the summer break, the audience can expect one of the great virtuosos on the classical guitar: David Dyakov.
In the autumn, Arundos Wind Quintet, the Alinde String Quartet and the Fukio Saxophone Quartet, together with pianist Inna Firsova, will be our other top ensembles from Cologne and NRW. A great new year of chamber music awaits you - dear audience - from Ferbuary on and we look forward to seeing you!
Advance tickets will be on sale from 1.1.2022 and we highly recommend that you purchase your tickets early on KölnTicket, as seating in the Riphahn Hall is currently reduced by half our capacity to ensure more space between the chairs. Remaining tickets will be available at the box office if still possible. Children and young people under 14 years of age will again be admitted free of charge. Admission is currently subject to 2G rules, and masks are also compulsory on the seats. For further details, please see our hygiene information. Please check our website before the concerts to make sure you are aware of the current conditions.