The Chamber Concerts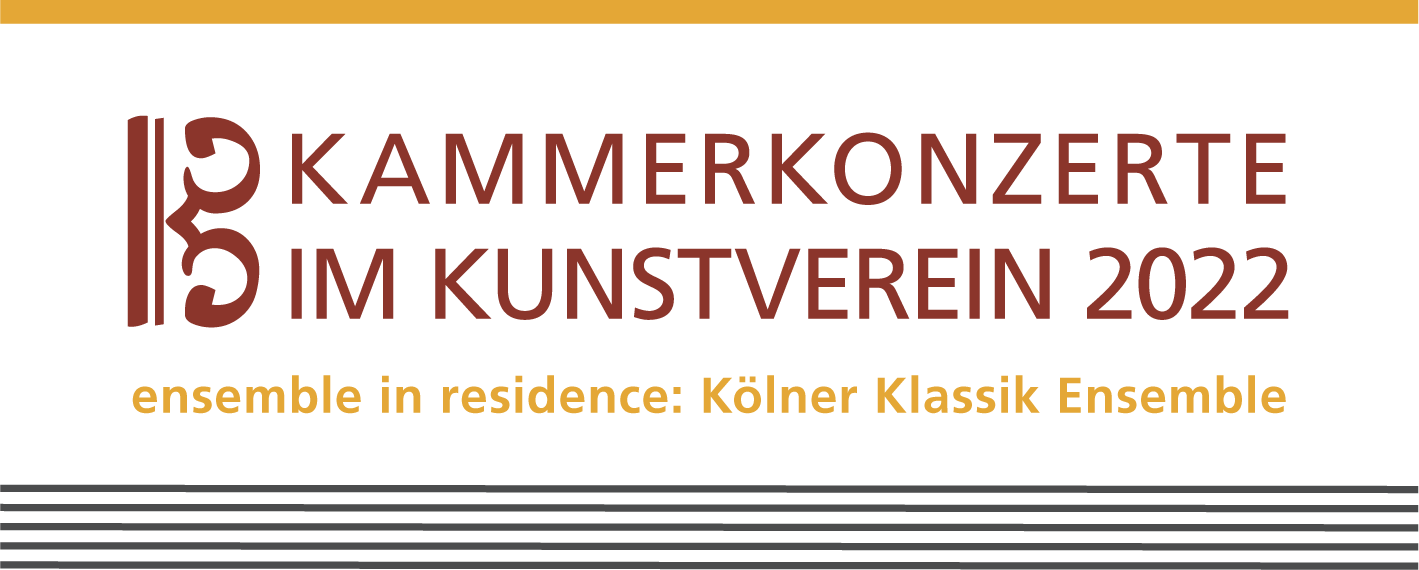 Chamber Music at the "Zeitenwende"
We are delighted to once again present six chamber concerts in the Riphahn Hall of the Kölnischer Kunstverein in 2022. Top ensembles from Cologne and NRW present a programme that covers the entire spectrum of contemporary chamber music and shows how exciting, new and impressively good the current classical music scene is.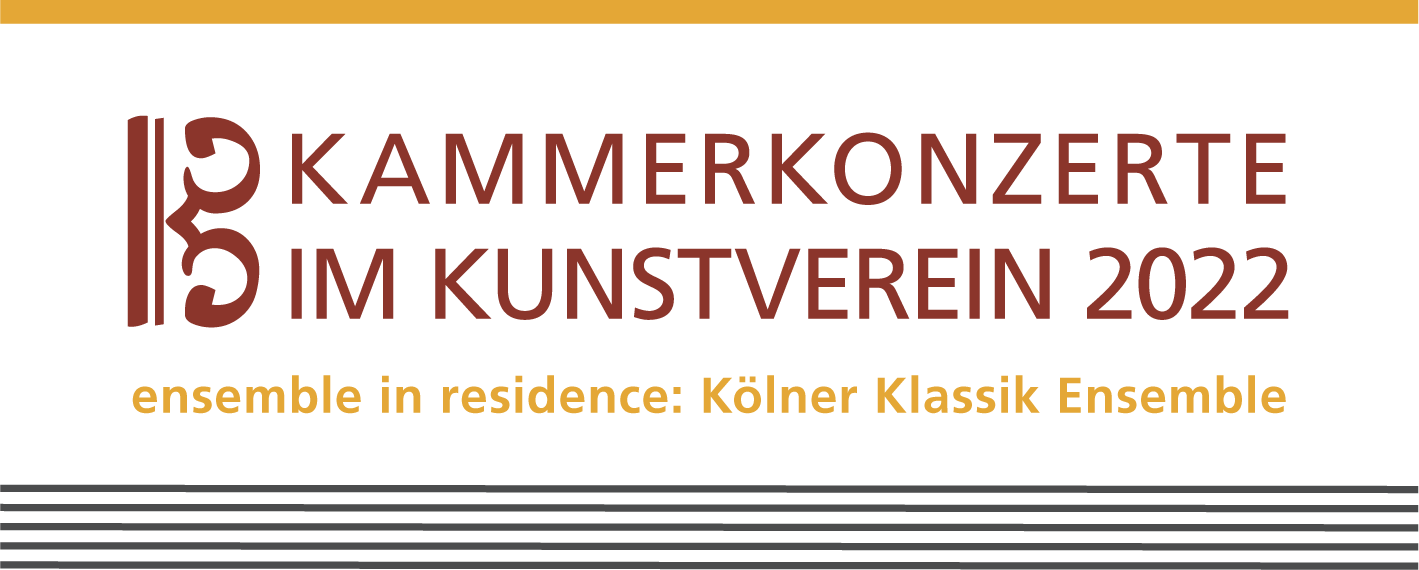 Hygiene information
Welcome to the chamber concerts at the Kunstverein! We look forward to welcoming you to our concerts. With the current Corona Protection Ordinance NRW of 3 April 2022, there are no longer any restrictions for the chamber concerts at the Kunstverein. The mask requirement has also been lifted.
Please also note in detail: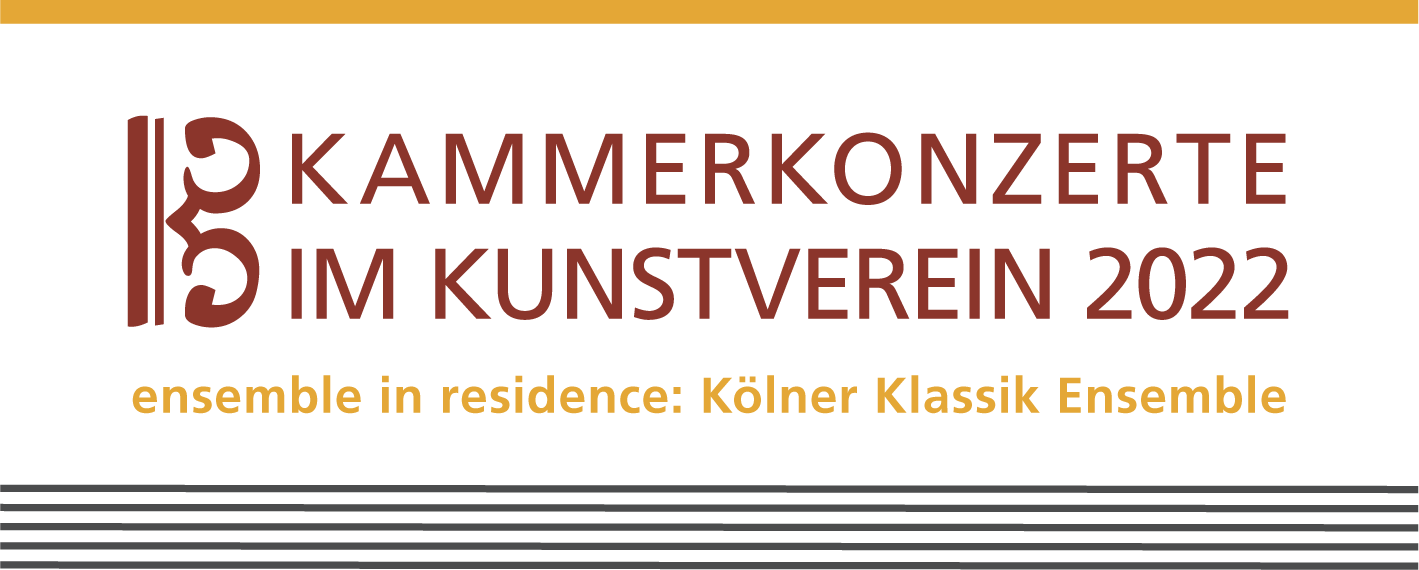 Chamber concerts at the Kunstverein
With internationally established top ensembles from Cologne, six concerts take place annually in the Riphahn Hall at the Kölnische Kunstverein. Under the artistic direction of Tobias Kassung and the Cologne Classical Ensemble, the whole diversity of today's classical chamber music is presented here - spanning various epochs from ancient to contemporary music. New formations that combine classical, jazz and world music are guests here as well as classical string quartets, piano trios, duos and outstanding soloists. Famous and significant chamber music works are just as much on the program as pieces seldom heard or premieres of new music and unusual arrangements.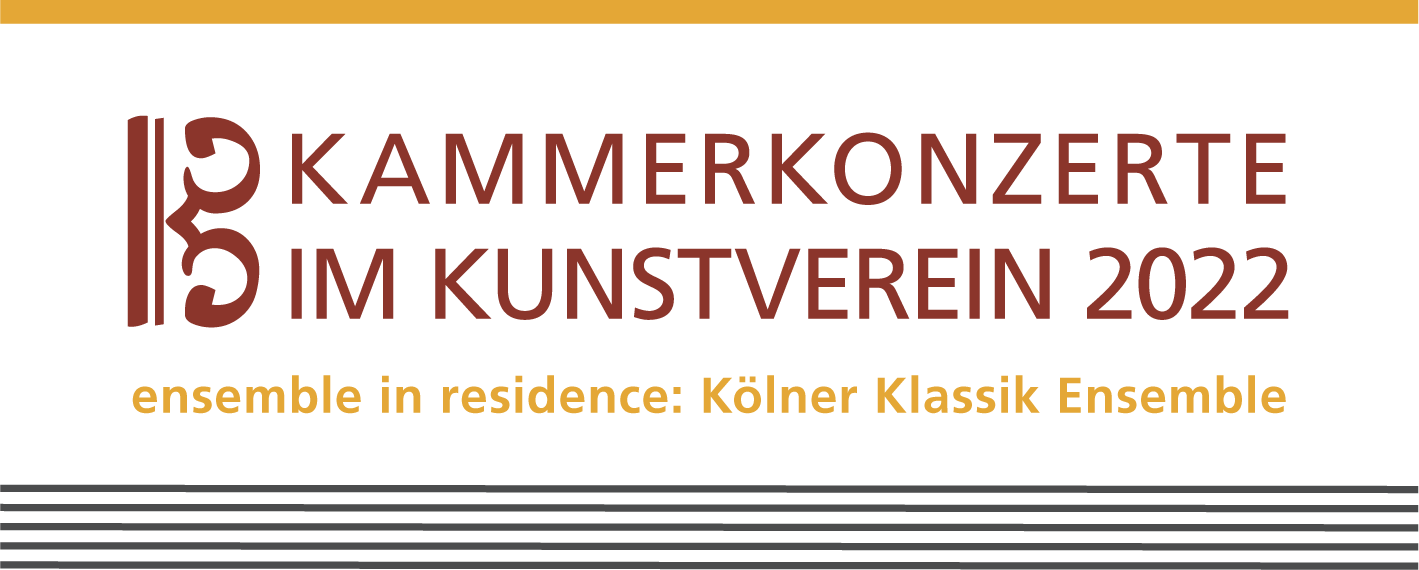 Admission & Address
Admission & advance sales:
The advance booking for all concerts is running and we strongly recommend that you buy your tickets early on KölnTicket. Remaining tickets will be available at the box office which opens at 17.30 pm on concert days. Children under the age of 14 have free entry.