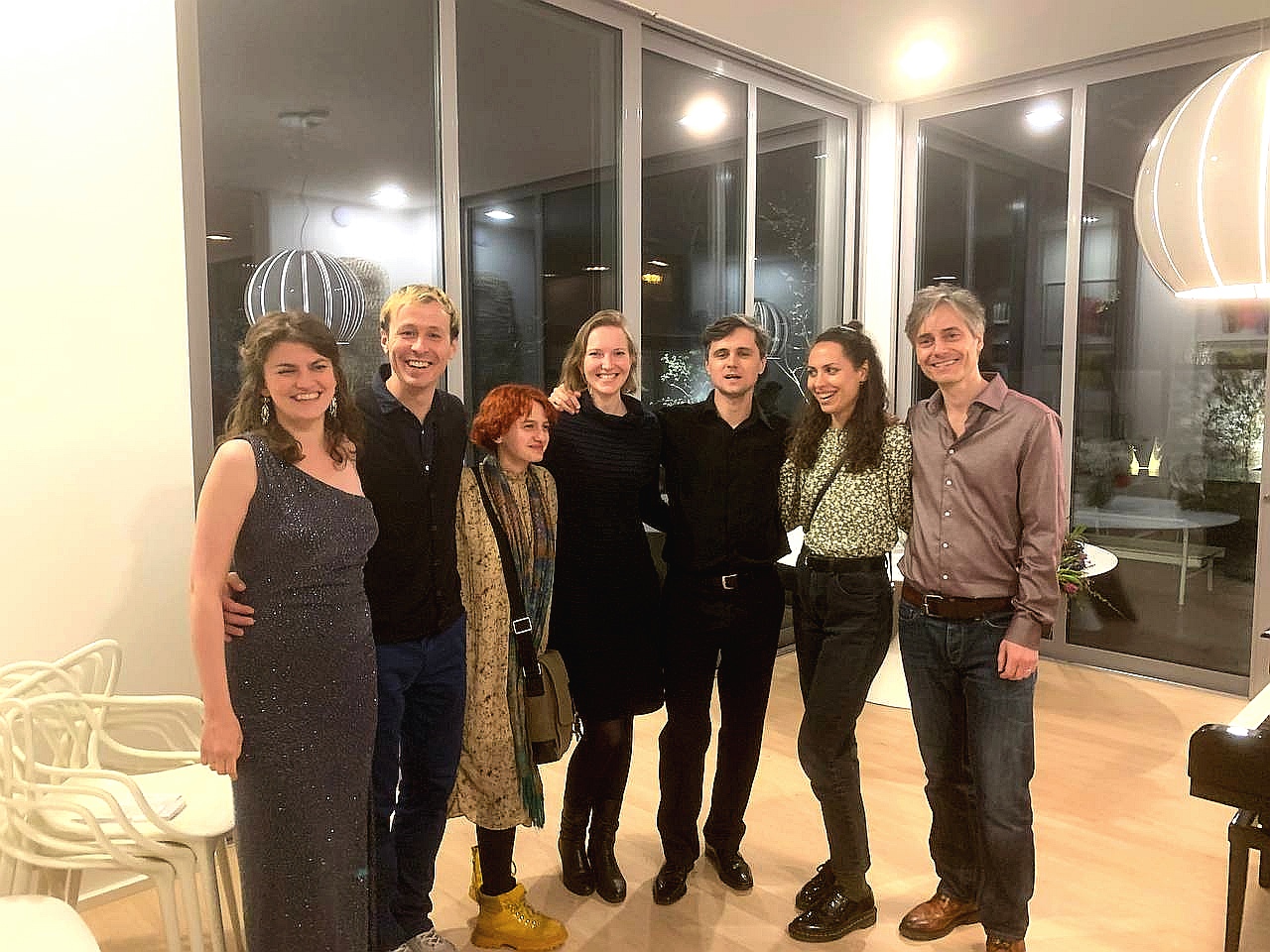 Scholarships "Ukraine Aid" launched
The willingness to help is still enormous! After we could collect the fantastic sum of 14.240,- Euro with the benefit concert of Aleksey Semenenko and Inna Firsova, we received two more donations in the course of the last weeks, so that we can pay out a total of 15.240,- Euro in financial help for young, Ukrainian musicians and artists.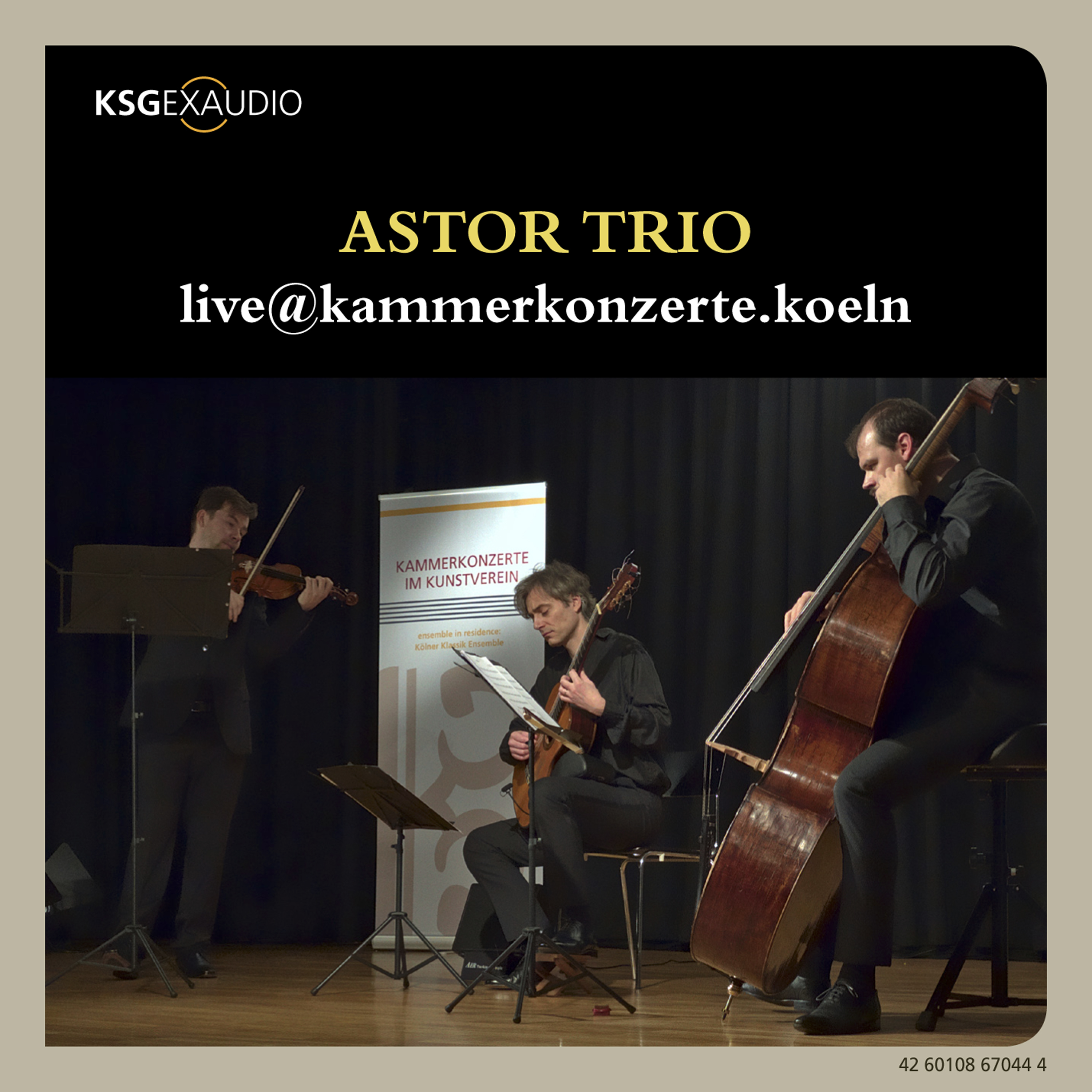 Live album out now: Piazzolla's 100th birthday
Last year the Astor Trio celebrated the 100th birthday of their namesake Astor Piazzolla by reviving the combination of Bach & Piazzolla. Now the live recordings of their grandiose concert at the Chamber Concerts at the Kunstverein have been released by KSG Exaudio. The album is available on all major streaming providers (Spotifiy, iTunes, Amazon etc.) and is only distributed digitally this way.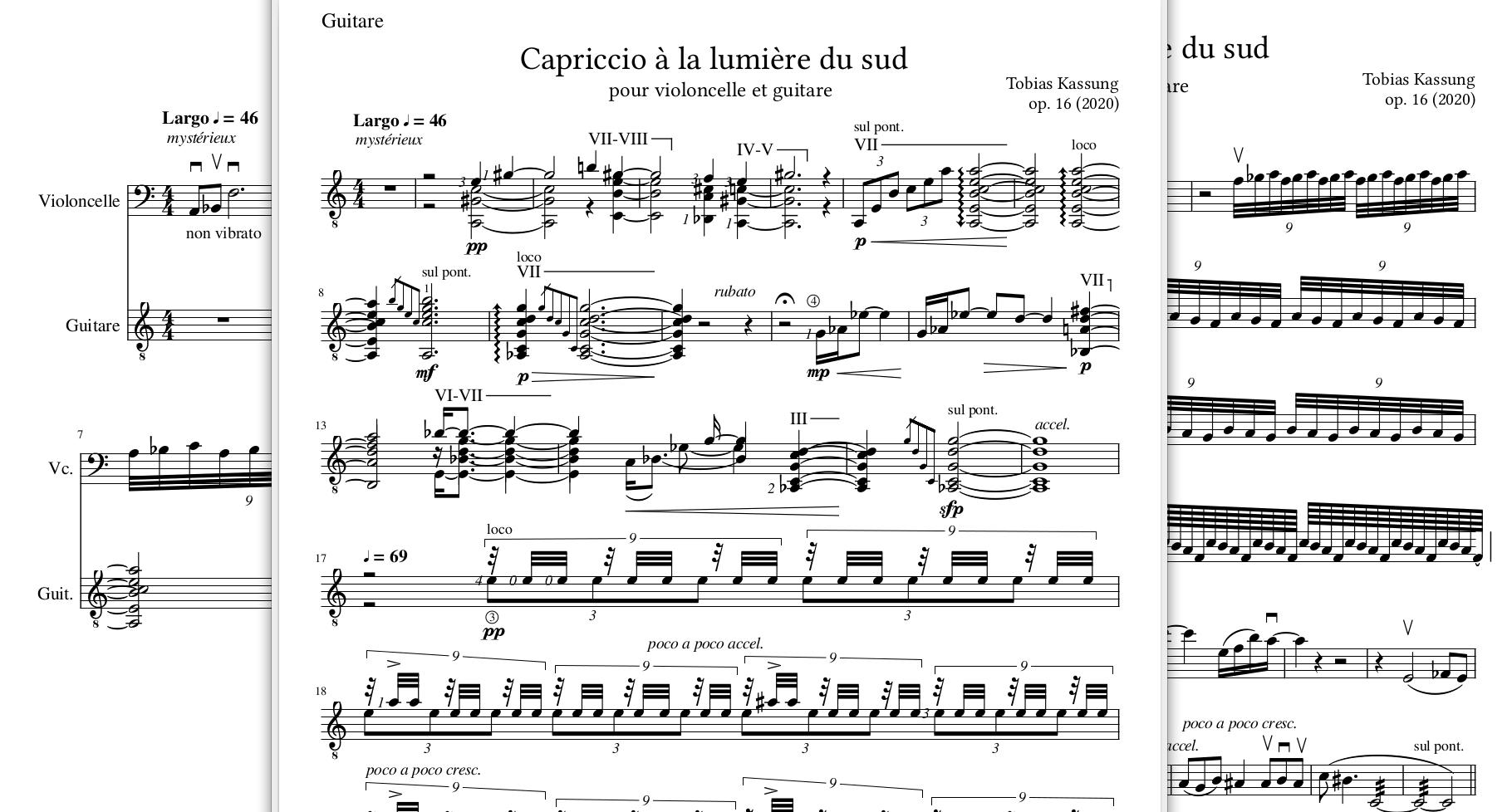 New editions of sheet music for chamber music and guitar
With the help of the scholarship programme of Neustart Kultur and the German Music Council, Tobias Kassung has been able to prepare several editions of sheet music of his works ready for printing for professional stage use in the last four months. Here, some PDFs are made available for download free of charge.
Read more: New editions of sheet music for chamber music and guitar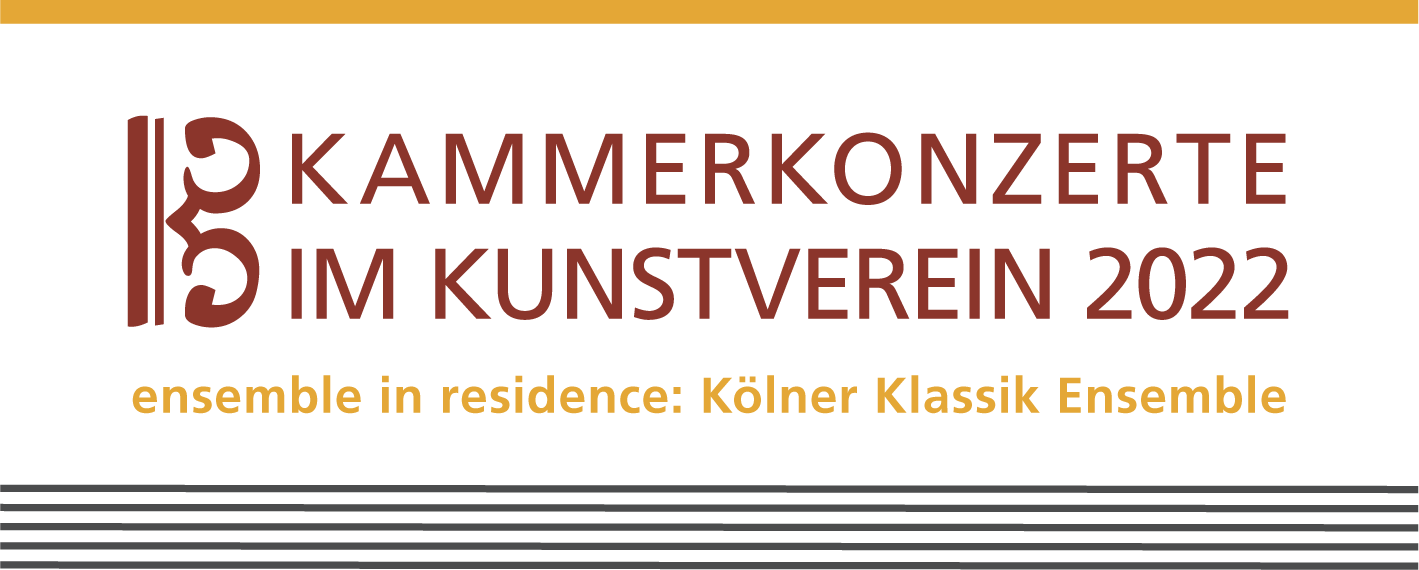 Chamber Music at the "Zeitenwende"
We are delighted to once again present six chamber concerts in the Riphahn Hall of the Kölnischer Kunstverein in 2022. Top ensembles from Cologne and NRW present a programme that covers the entire spectrum of contemporary chamber music and shows how exciting, new and impressively good the current classical music scene is.