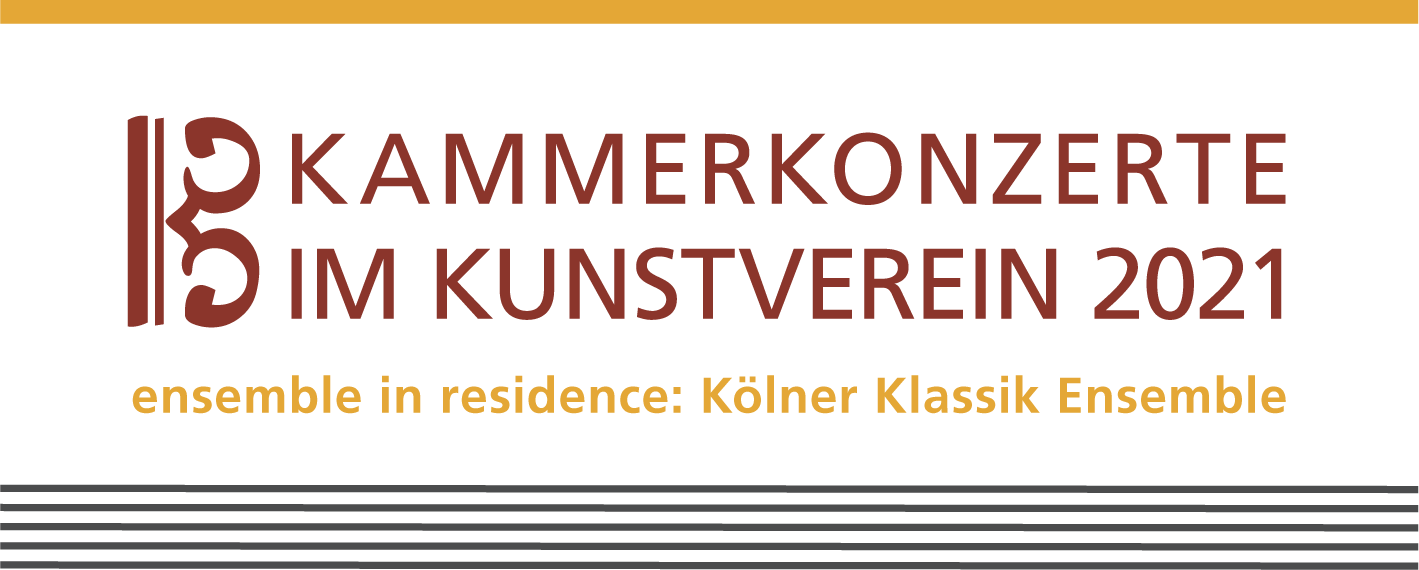 The chamber concerts start again!
After a seemingly endless seven-month culture lockdown, we are now looking to the opening of concert life in June 2021 full of hope. We start again! - And we set an example for music, for art and for people to come together. Right at the beginning - on June 19, 2021 - we welcome Luciano Marziali, one of the leading guitarists of our time, with Italian and Spanish music of the 20th century. This is followed on July 3rd by the Arisva String Quartet with a particularly classical program: Mozart and Mendelssohn.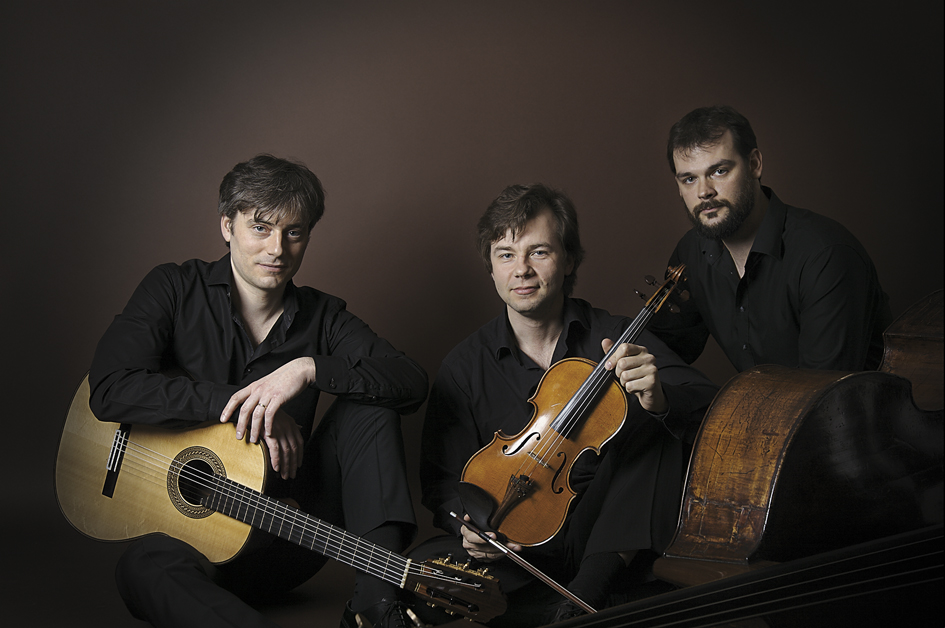 1. Chamber Concert 2021: Astor Trio
Piazzolla & Saint-Saëns
This concert could not take place because of the corona lockdown. The Astor Trio recorded three fantastic video productions on March 27th in the Riphahn Hall without audience. These live videos were produced together with our media partner KSG Exaudio and are available to you free of charge on our website. Experience the Astor Trio live digitally with the famous "Introduction et Rondo Capriccioso" by Camille Saint-Saëns, the "Buenos Aires Fantasie I" by Tobias Kassung and "Nightclub 1960" by Astor Piazzolla.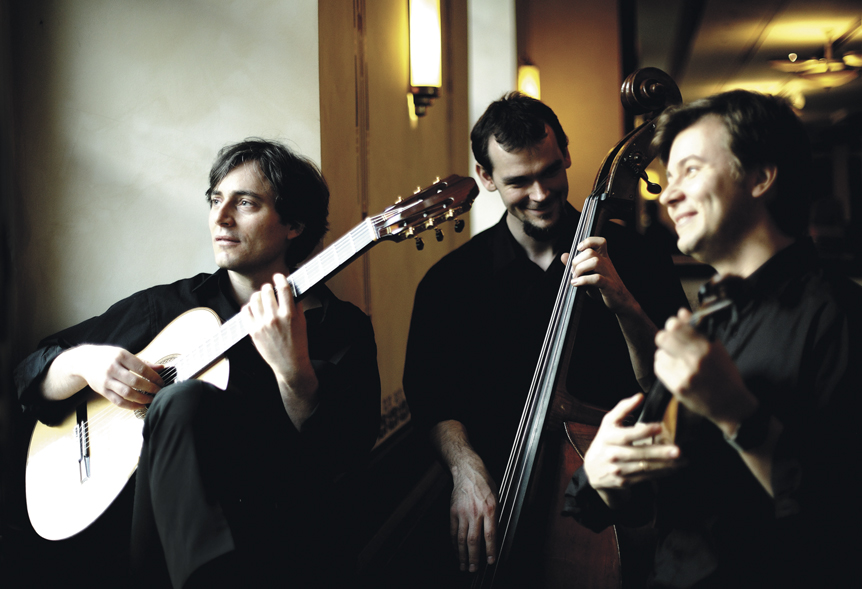 Astor Piazzolla on his 100th birthday
In 2021, the Astor Trio will celebrate the 100th birthday of its namesake Astor Piazzolla by re-establishing the connection between Bach & Piazzolla: Sonatas by Johann Sebastian Bach combined with artistic tango compositions by Astor Piazzolla can be heard.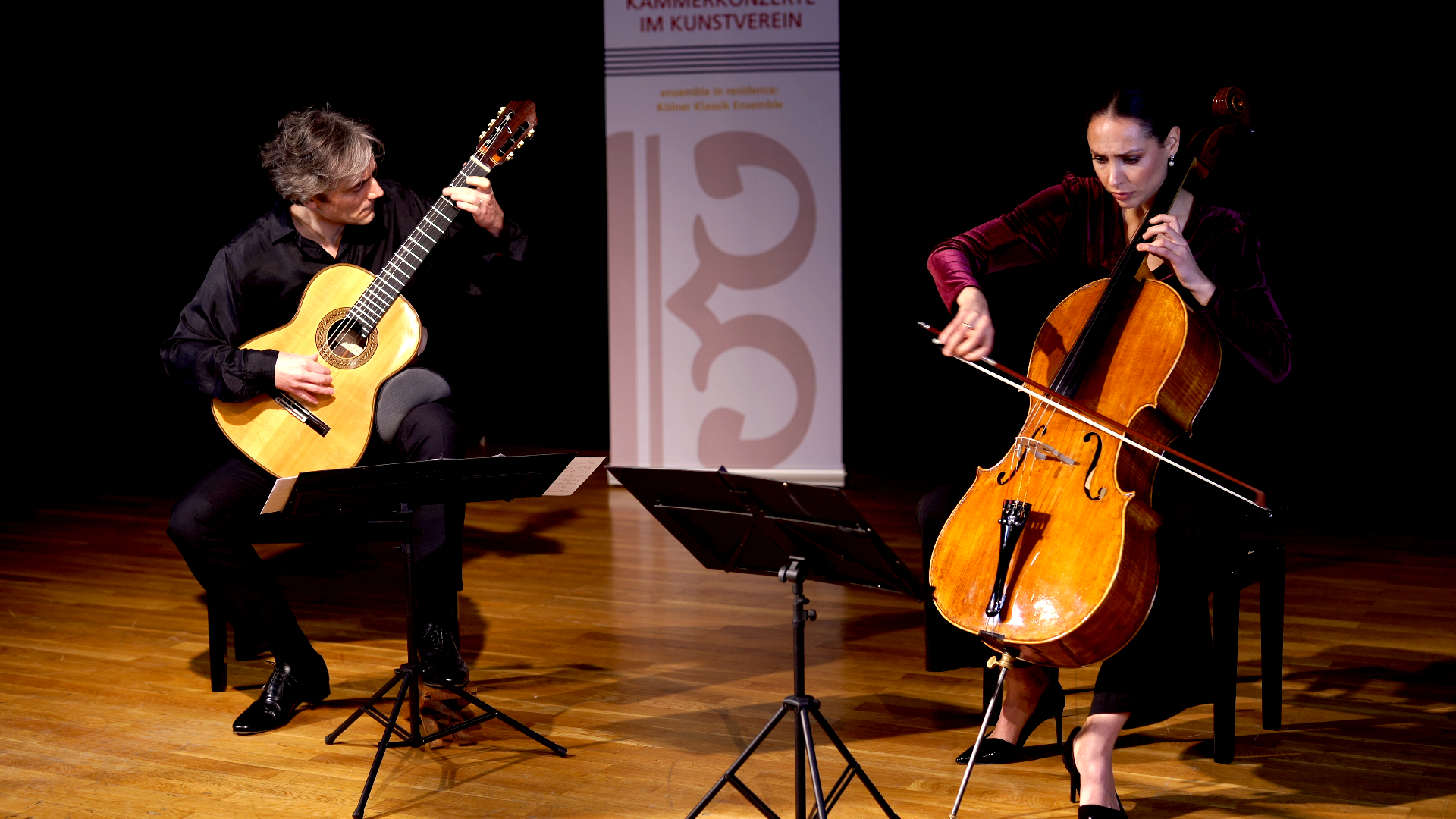 5. Chamber Concert 2021: DUO | DUO
Lena Kravets & Jola Shkodrani: violoncello
Tobias Kassung & Luciano Marziali: guitar
This concert could not take place because of the corona lockdown! Together with our media partner KSG Exaudio, parts of the program were produced as live videos and are available here free of charge.