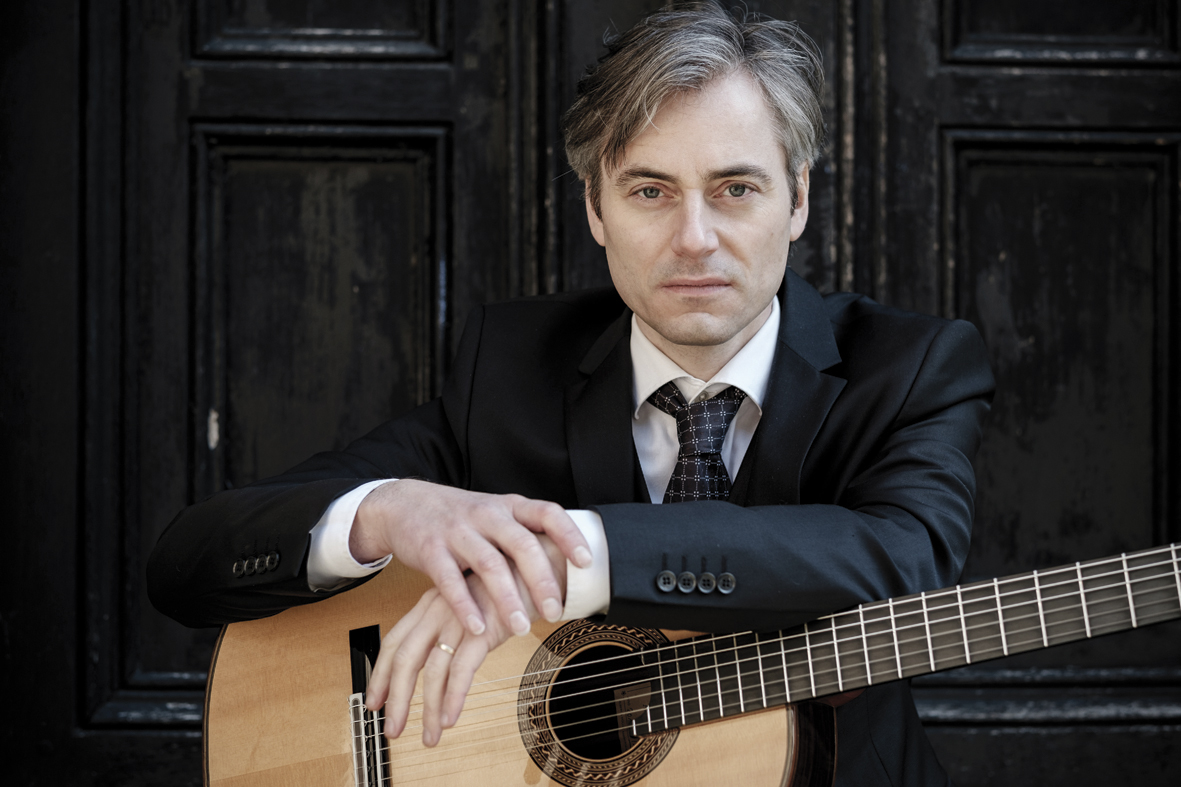 Sheet music
The latest scores have just been completed and are available for free download. For guitar solo my new piece "Fantasia Baltica" and for duo violoncello and guitar the sheet music for the "Variations on a Russian Folksong - Ja vtrestil vas". For the trio instrumentation violin, guitar and double bass, I have created my arrangements of the "Three Preludes" by George Gershwin and for guitar duo my piece "Il Cinema" - Suite for two guitars.
IMPORTANT NOTE:
Arranging these pieces and creating the sheet music editions means a lot of work. You can download and use this music for free. But if you play my pieces or arrangements in public, you must register them as a performance of "classical music" at the performing rights society of your country. For example the PRS in the UK, GEMA in Germany, SACEM in France, ASCAP in the United States. Please bear in mind: only by registering your performance I can get some money for my work.
The pieces are registered with GEMA in Germany and have all a International Standard Musical Work Code (ISWC): State this code, composer and arranger when you register your public performance at the performing rights society of your country. And let me read your feedback at: This email address is being protected from spambots. You need JavaScript enabled to view it.
Here you find all information and the form:
UK: http://www.prsformusic.com
FRANCE: https://clients.sacem.fr
GERMANY: https://www.gema.de
USA: https://www.ascap.com/
List of all the Performing Right Societies world wide.
Click on the corresponding title and another window will open for download with Acrobat Reader.
Compositions:
Variationen auf ein russisches Volkslied - Ja vstretil vas op. 14 for violoncello and guitar (2016/2017)
Guitar
Violoncello
Score
Fantasia Baltica, op. 15 for guitar solo (2019)
Guitar
Il Cinema, op. 10, Suite for two guitars (2013/rev.2014)
Guitar 1
Guitar 2
Score
Sonata No. 1 for guitar solo (2009)
Guitar solo
Vier kleine szenische Stücke (2004):
Jours d'un Automne
Chant triste
Vor dem Meer
Blütentanz

Arrangements:
for trio: violin, guitar and double bass (alternatively violoncello)
Manuel de Falla: Siete Canciones populares Españolas

Free sheet music download:
3. Asturiana
Violin
Guitar
Double Bass
Violoncello (alternativ)
Score
All other six movements are available for the price of EUR 39, - when ordering to the following email address: This email address is being protected from spambots. You need JavaScript enabled to view it.
The printable PDFs with all voices and the score will be sent to you immediately, including our invoice, which you must pay within 14 days of receiving the sheet music.
1. El paño moruno
2. Seguidilla murciana
4. Jota
5. Nana (Berceuse)
6. Cancion
7. Polo
George Gershwin: Three Preludes
Prelude 1: Allegro ben ritmato e deciso
Violin
Guitar
Double Bass
Violoncello (alternativ)
Score
Prelude 2: Andante con moto e poco rubato
Violin
Guitar
Double Badd
Violoncello (alternativ)
Score
Prelude 3: Agitato
Violin
Guitar
Double Bass
Violoncello (alternativ)
Score
Enrique Granados: Danza espanola "Andaluza"
Violin
Guitar
Double Bass
Score
Enrique Granados: Danza espanola "Oriental"
Violin
Guitar
Double Bass

for duo: violoncello and guitar:
Franz Schubert: Das Fischermädchen
Violoncello
Guitar
Johannes Brahms: Wie Melodien zieht es mir
Violoncello
Guitar
for chamber ensemble (octet): 3 violins, viola, violoncello, double bass, guitar, piano ad libitum
Astor Piazzolla: Las Cuatro Estaciones Porteñas (Four Seasons in Buenos Aires)
Published at Tonos Verlag, Darmstadt. Please order directly at Tonos stating the ISMN number. Price per edition: 49,- euros (2017)
Primavera Porteña
Partitur (M-2015-7785-2)
Stimmen (M-2015-7786-9)
Verano Porteño
Partitur (M-2015-7788-3)
Stimmen (M-2015-7789-0)
Otoño Porteño
Partitur (M-2015-7791-3)
Stimmen (M-2015-7792-0)
Invierno Porteño
Partitur (M-2015-7794-4)
Stimmen (M-2015-7795-1)