Review & concert videos
In times of Covid and a months-long culture lockdown, we have expanded our review of past chamber concerts into an exciting video archive with live recordings and productions of our concerts!
As soon as you click on the detailed view of the concerts ("Information"), you will be taken to the concert program with a selection of concert videos and audio recordings. Enjoy listening and watching!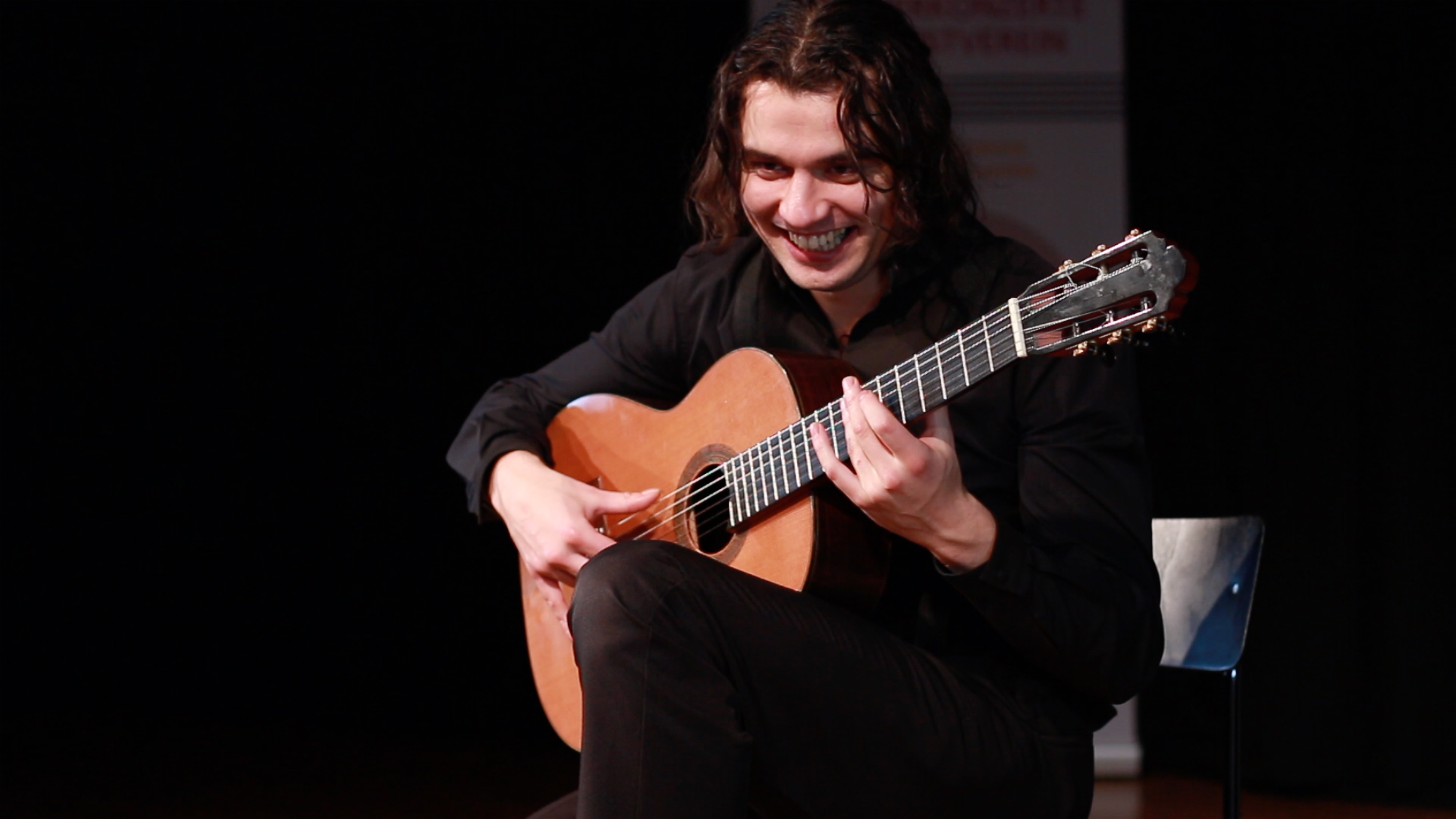 3. Chamber Concert 2022: David Dyakov
2022-06-11 18:00
Kölnischer Kunstverein, Hahnenstraße 6, 50667 Köln
Bach, Paganini & Piazzolla
The Bulgarian guitarist David Dyakov, who lives in Cologne, is one of the most prominent guitarists of his generation. In him, the highest virtuosity, fine musicality and clever interpretation are united in such a harmonious way that one only finds in very great musicians.
David Dyakov has won more than 20 international guitar competitions and performs all over the world as a celebrated soloist. With a solo evening, we now want to give him and his "niche instrument" - the classical guitar - the place it deserves at the chamber concerts.
Program:
Johann Sebastian Bach: Toccata (fromr 6th Piano Partita, BWV 830 (Arr.: Hubert Käppel)
Johannes Brahms: Intermezzo No. 2 E minor, op 117 (Arr.: Hubert Käppel)
Hans-Werner Henze: Drei Tentos aus Kammermusik 1958 #RepertoireNRW
Astor Piazzolla: Primavera Porteña, Otoño Porteño, Invierno Porteño
(from "Las Cuatro Estaciones Porteñas", Arr.: Sergio Assad)
Niccolo Paganini: Grand Sonata for guitar A major